Bezz Diving Team
After many years of diving in Malta, Mark Bezzina decided to open Bezz M
alta Diving Centre in 2012. Having travelled around the world for the last 9 years, he gathered a lot of knowledge which he now wants to pass on to his clients. Our aim at Bezz Diving is to give the best service for a fair price and we want to make your holiday in Malta a remarkable one.
Why Bezz Diving?
So, what does Bezz Diving mean…? Bezzina is a common surname in Malta and Marko is known as Bezz by most of his friends. When he started working in the diving industry and giving courses to his friends, Bezz Diving originated. This made the choice of the name of the dive centre pretty easy, chosen more by the friends rather by the owner! Bezz Diving is an owner-operated dive centre, you will definetly meet Bezz during your visit to the dive centre and he follows every course and client to make sure things are running smoothly for you. Born and brought up in Malta, he knows the island very well and he is willing to share his knowledge with everyone. He can recommend you the best beaches to visit ( as he likes to chill out during his free time too), restaurants where to eat, places where to dance or to listen to some good music, cities and authentic Maltese villages to visit. He provides every client with a free map of the Maltese islands, highlighting the most interesting places. So be ready, Bezz Diving is a Maltese experience!
THE STAFF
Diego Salgado, known as Dieguit, is a PADI & SSI Instructor. He is from Madrid (Spain) and he is 29 years old. After finishing his engineering career, he decided to move to Malta to start a new life. He became a Divemaster in 2013 with Bezz and in March 2014 he passed his IDC to become a PADI Instructor. Since then he has worked with us. He learned to dive in Indonesia and now spends every winter season in Asia working in places like Thailand or Maldives. He is also a Freediving Instructor and apart from diving he is a rock climbing enthusiast in Malta and a mountain lover. Friendly, pleasant and professional, he looks forward to meeting you in Malta and share the best diving service and knowledge. Diego speaks fluent Spanish and English and is one of the most laid back instructors you will ever meet; thats why we love him!
Originally a graphic designer from New Zealand, Tess Curnow came to Malta to do a Divemaster internship in 2015. She finished the season by becoming an SSI Open Water Instructor, then became a PADI instructor and spent the winter months in Thailand, enjoying the warm water and gaining more experience. Tess is so happy to return to the Bezz family, where every day feels like a holiday because she is doing what she enjoys the most and sharing it with so many new friends.
Marko Bezzina is a PADI IDC Staff Instructor. As you read earlier, he is Maltese but he has travelled, dived and worked in several countries namely Colombia with Aquantis Dive Center , Utila on the Bay Islands of Honduras, Galapagos Islands in Ecuador, Los Roques in Venezuela, Egypt and Australia. Scuba diving is his passion (he is also a technical diver) and when he is not diving most probably you will either find him playing with his son Sebastian or else listening to some reggae and having a beer. He can speak Maltese, English, Italian and Spanish fluently.
Daniel García was born in Madrid where he worked as a Sound Technician. 3 years ago he decided to change his life coming to Malta to live his passion for scuba diving. Two years ago he became an SSI OW Instructor with Bezz Diving and feels so proud to be part of this great family that we are. He is an easy going smiley guy and enjoys sharing his passion with other buddies. This winter he spent a few months in Maldives working as diving centre manager in Laamu. Dani, this is only the beginning buddy!!
Eneko is from Basque Country (Spain). When he first stepped on Malta he only got his one way ticket and he didn't know anything about Malta. He just had the contact of Julia & Diego who at that time were renting rooms in their flat. He tried diving for the first time in his life and he inmediately fell in love with the diving thing. He started to think about change his profession and to chase his new dream: becoming a scuba diving instructor: "Today is the day I turn my look back and think how lucky I was when I met this family. They made me feel part of them from the very first moment!"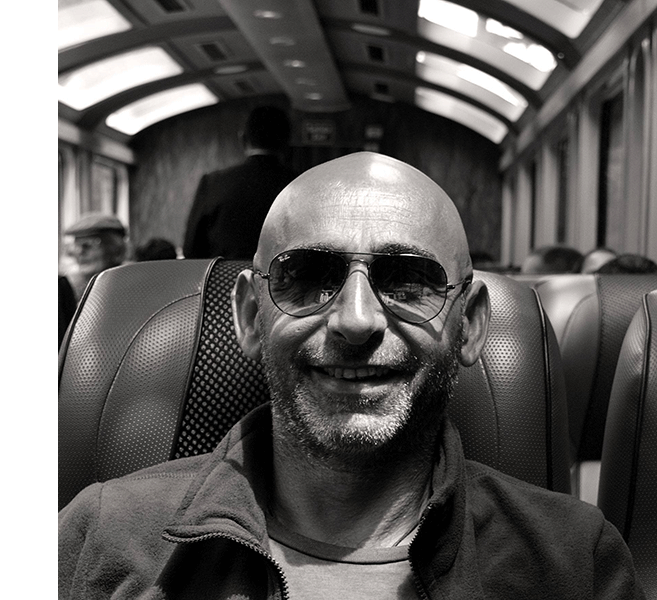 Master Clyde will be with us one more season! He is our maltese Dive Master now and he changed his life one year ago to start working in the scuba diving industry in Malta with us at Bezz Diving. He is a very entertaining person and also very professional at work, careful and meticulous. He is joining the Bezz Diving family in the Maldives this winter, and he will always make sure that every diver diving with him reaches the surface with the biggest possible smile. When you are with Clyde, you know everything is going to be alright.
Gonzalo aka Lalo, is the youngest instructor on board! And also the last one to be part of this family. He is from Madrid and he studied Environmental Sciences at University. In 2016 he came to Malta to get the Dive Master with us at Bezz Diving, and since then we haven't let him go. He started diving when he was 13 year old in Formentera, where he got his Open Water course, and then continue his Advanced course in Roatan, Honduras. He is one of the lucky ones who has been diving in places like Sulawesi (Indonesia) or in the Maldives. Last november 2017 he became scuba diving Instructor in Malta, and he officially started to be one of us. Lalo has a special magnetism when it comes to be with people and he is very trustable and experienced diving wise. Lalo is very smart and also this kind of person impressionable with the small little things in life, which make a perfect combination of magic around him. We love Lalo! 🙂
Julia Morer, known as Julietta, came to Malta three years ago and she has been alternating with long seasons in Asia during the winters. She has always been unofficially close to Bezz Diving, but this season she has join us as part of the team. She is in charge of the bookings, as well as the social media management and website contents. She also help us out with some branding designs. Apart from scuba diving, Yoga is her passion. She gained her knowledge in India and she will continue her path to be a Yoga instructor. She also loves climbing and spend time with her friends in nature. She will probably be the one who replies to your emails 🙂
Eco- Activities
We also aim at being a very eco-friendly dive centre in many ways: we care for our seas and the earth and we are doing our best to respect this as much as possible. Please note that we will never take anyone diving in the tuna-farms as our corporate mission is strongly against this destruction of our seas. Other actions we are taking include:
Using rechargeable batteries instead of disposable ones, Seperate our waste in a way it can be recycled, encourage email communication and keep printing to a minimal level so less paper is used, use energy-saver bulbs to use less energy, strongly promote the Peak Performance Bouyancy speciality to take better care of our reefs, and finally organize regular beach clean-ups to create more awareness.
"Finally you might now realise that Scuba diving is our passion thus making our job a very pleasant one. We hope to be able to pass on our diving knowledge to you and See you soon"