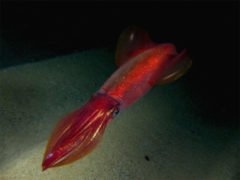 This is a new section we would like to create in our website to give you more information about marine life in Maltese waters. We should be posting something new every week, so feel feel to come back and read more….
Grey Parrotfish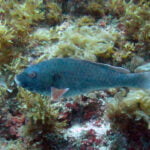 Size and Weight: This fish grows up to 50cm in length and a weight of 1.5kg.
Characteristics: This is a beautiful fish, it has an oval body with a mall mouth and jaws resembling the beak of a parrot. The eeys are small. The male is coloured grey all over except for a dark blotch behind the gill operculum. Females are smaller and red in colour with an extensiveg grey behind the eyes and over the pectoral fins, and yellow markings behind the eyes and the top of the tail stalk.
Habitat: The Parrotfish lives close to the rocky sea beds and coral reefs.
Alimentary value: Contrary to popular belief this fish is good to eat. Lately we have seen an increase of this fish in our water and amateur fisherman are catching it in much larger numbers than before,
Squid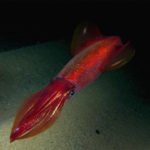 Characteristics: Has an elongated body. On each side is a triangular pinna which can cover more than half the body of the squid. It has well developed eyes. The mouth is covered by 10 tentacles of which 2 are longer than the rest. The eight short tentacles have two rows of suckers while the 2 larger ones have 4 rows which are placed on the distal part which is wider. It is classified as a mollusc and in this case the shell is found internally, represented by a transparent and flat oval structure. It can grow up to 40cm.
Habitat: Found from 10 to 20m deep